We maintain a flock of both Icelandic and Romney sheep.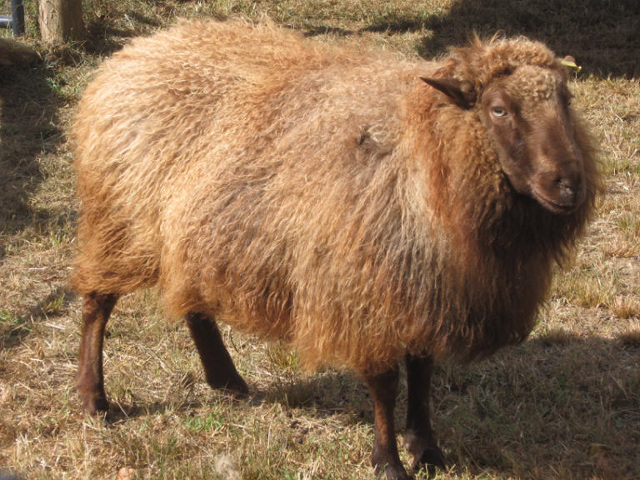 The Icelandic provides us with a beautiful lopi yarn that is the natural colours of the sheep's fleeces, including black, greys, white, and browns. Lopi yarn us a single-ply, super bulky yarn that is the traditional spin on the Icelandic fiber. We also produce roving and felt from this wool.
The Romney sheep are our source for wool blankets, lambskin rugs and lamb meat. The blankets are a natural brown from the mix of white, grey and brown fleeces and are an heirloom quality product. They come in Queen, Twin and Lap Blanket sizes. Other sizes can be special ordered. The blankets are specially woven for us using our fiber at MacAusland Woolen Mill in Prince Edward Island, Canada. The sheepskin rugs are a long fiber with a deep, plush inner layer, offered in both brown and white. There are a limited number of these, so please pre-order if you want to be sure to have one.
We also reserve the tallow for making soap. Many lovely products can be made from wool. We like to offer felted soaps and dryer balls by special order. Heritage Breed wool felted animals can also be comissioned, to help raise awareness of endangered species of farm animals.
To learn more about our fiber products, please see: